Spaghetti and Meatballs Dinner Fundraiser
Spaghetti & Meatballs Dinner, Raffles and More!
July 10th @ 5 PM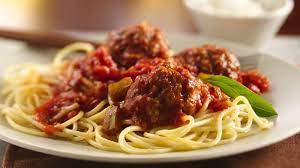 We have decided to postpone our Chowder and Stuffie cookoff until 2022. Due to COVID, a cookoff or pot luck type event is not possible at this time.
However, in its place we will be holding a spaghetti dinner complete with meatballs, garden salad, Italian bread and dessert! Adult tickets are $10, kids tickets (ages 5-15) are $5 with kids under 5 eating for free! Tickets are available and can be purchased at the PIA hall, at the Prudence Variety store, and from PIA board members.
After dinner we will have raffles including a goods table, kids' table, lottery tree and liquor baskets! The hall will be open until 11 PM with a DJ providing music for a night of dancing!