Message from the President
Summer 2023!
Spring has sprung early this year, with an early April heat wave the island was in bloom and busy with the return of our seasonal residents.
Welcome back!!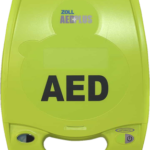 We are pleased to announce the purchase of an AED for the PIA hall. This device has been proven to make the difference in effective CPR with an improved outcome for the patient. This unit is compatible with the PIVFD's unit so there should be no down-time changing equipment when they arrive on scene. Please take note of its location, mounted on the wall between the storeroom and the bathroom in the main hall. To increase our community's preparedness in case of a medical emergency, we will be holding a CPR/AED class at the PIA in June if you're interested, please email PIA.hall.event@gmail.com .
The PIA is gearing up for another family fun season packed with events for kids and adults!
The hall was opened in early April for the return of the Spring Island Veterinary clinic in partnership with Salty Paws Veterinary Care. It is always nice to see familiar faces returning to the hall in the spring and it is great to see the hall used for something a little different but still so beneficial to our island community and their furry family members. Dr. Goyette and her team were able to provide care for over 30 island pets!
The Chowder & Stuffie Cook-off is Back!!
Save the date!! Saturday July 8th the long-awaited chowder and stuffie cook off is back after a four-year hiatus! Get out your recipes and start perfecting the winning chowder or stuffie recipe. There is no entry fee for this event, we will be posting registration forms online. Please enter early so we have enough stations and supplies on hand for serving.
If you have any questions, please email pia.hall.event@gmail.com.
-Patricia Rossi, PIA President