PYO - Prudence Youth Organization
THIS WEEK'S MOVIES
Incredibles 2
Everyone's favorite family of superheroes is back in "Incredibles 2" – but this time Helen (voice of Holly Hunter) is in the spotlight, leaving Bob (voice of Craig T. Nelson) at home with Violet (voice of Sarah Vowell) and Dash (voice of Huck Milner) to navigate the day-to-day heroics of "normal" life.

PG 13 Movie at approximately 8:30pm
Ant-Man and the Wasp

Scott Lang is grappling with the consequences of his choices as both a superhero and a father. Approached by Hope van Dyne and Dr. Hank Pym, Lang must once again don the Ant-Man suit and fight alongside the Wasp. The urgent mission soon leads to secret revelations from the past as the dynamic duo finds itself in an epic battle against a powerful new enemy.
The PYO is a great way for kids and teens on the island to give back to the Island community, socialize with old friends, make new friends and work together to raise funds for trips and new activities. The PYO sponsors Tuesday night Game Night, Wednesday night Movie night, holds an annual craft fair and sells food in the snack shack to raise money. We are always looking for new PYO members and invite all kids to join by stopping by one of our meetings held at the PIA on Tuesdays at 6:30 PM starting July 10th. Because our PYO members technically age out when they turn 18, we are always in need of new members. Not only does becoming a member look fantastic on a college application or resume, but you get to come with us on some awesome trips!
This year we are hoping to start PYO wiffle ball and need new members to help us organize our league and plan games.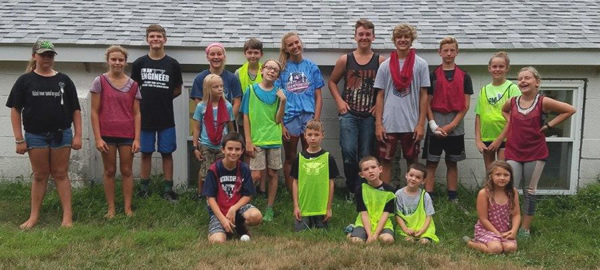 Tuesday Night is Game Night from 6:30 PM to 9:00 PM starting June 26th. Game night is a great way to stay active, hang out with friends and meet new people for kids and adults alike.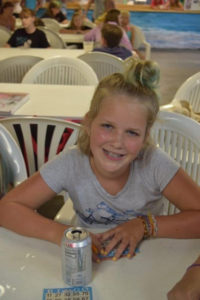 Starting July 10th, we will play kids bingo at 7:00 PM for prizes! Kids Bingo is free, but you must be under 18 yrs old to play. Prizes include toys, snack shack coupons and a mystery prize. The PYO is looking for donated prizes for this season. They can be dropped off on Friday nights during Bingo. The make your own Sundaes are a big hit with islanders of all ages. Join us for a $2.00 or $5.00 ice cream available from 6:30PM to 8PM. Children under the age of 10 must be accompanied by an adult.
Wednesday night is Movie night starting June 27th. Movies start at 7 PM sharp with a G or PG movie. At 8:30 we offer a PG-13 movie. Children under the age of 10 must be accompanied by an adult. The snack shack is open from 7 to 9 PM.
President – Jessie Barrett
Vice President – Vanessa Vargas
Secretary – Espen Farnham
Treasurer – Madeline Emmett
PYO Game Night starts Tuesday June 26th @ 6:30pm to 9:00pm
Movie Night starts Wednesday June 27th @ 7:00pm
Craft Fair: On the 3rd Saturday in July every year we host a Craft fair. This year it's July 21, 2018, 9am to 12 noon. Rent a table! Sign up at any PYO or PIA event.
Ages 10 – 18
Come join us and plan some events for this season. Chaperones are needed. They don't have to do anything but be on the property. Bring a book or a laptop and use the wireless internet. We fund our events by running the Make-Your-Own Sundaes on Tuesday and Snack Shack on Wednesday movie night and Friday BINGO. We have a schedule to make sure the shack has workers. PYO Workers have their event admissions paid for by the PYO. If you don't work you can still come with us, but you must pay your way.
Reminder of the RULES when attending PIA and PYO events:
No swearing on PIA grounds. The offender receives one warning. If caught swearing again, he or she will not be allowed back on the PIA property for 1 week.
There is no littering on PIA grounds. At PYO events 1 child will be designated the *Trash Police*. It will be their responsibility to make sure that all of the trash is being placed in the proper receptacles. Anyone refusing to use the trash can or giving the trash officer a hard time will be asked to leave for the remainder of the event. Also, there will no longer be any gum sold at the snack shack. It was found repeatedly on the basketball court and cement patio outside the hall.
No one under the age of 16 will be allowed on PIA property past 10 o'clock (unless there is a PIA function taking place or they have adult supervision).
Stay off the roof. This won't be tolerated. Anyone found on the roof will be charged with trespassing.